Mix & Mingle at We Olive – January 17 from 6:30-9pm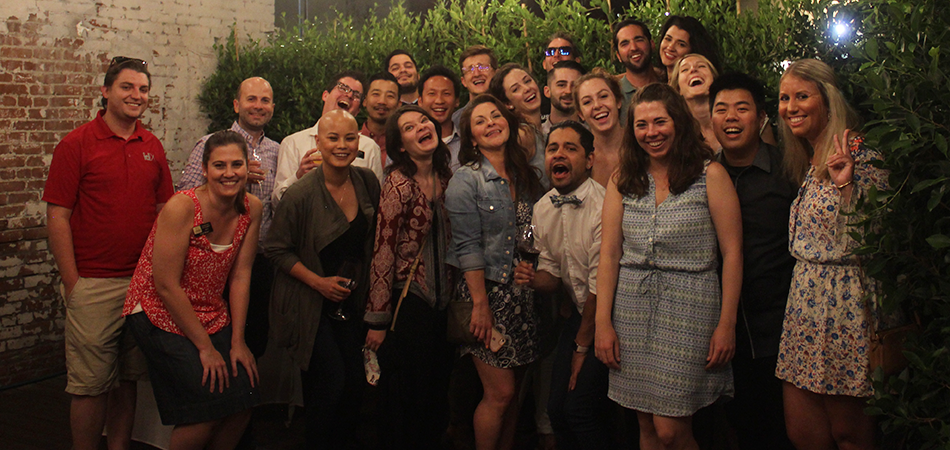 Join the Pasadena Jaycees for our first mixer of 2018! It's the perfect opportunity to learn more about who we are in a fun and relaxed environment.
Get familiar with our charitable projects and leadership opportunities, while sipping (half-priced) wine and eating delicious (free) appetizers!
The Pasadena Junior Chamber of Commerce, nicknamed the "Jaycees", was founded in 1929 for young professionals dedicated to becoming a positive force in the Pasadena community. Nearly a century later, the Pasadena Jaycees remain true to this founding goal. We are an organization made up of young people between the ages of 21 and 40, who want to improve the lives of those in the Pasadena (and greater Los Angeles) area through community service.
As part of JCI (Junior Chamber International), we also strive to take "local action for global impact." We work to challenge the status quo and inspire other young people to recognize their responsibility to create a better world. (We also have a yearly exchange program with the Kasukabe, Japan chapter of JCI!)
We give our members a chance to develop leadership skills through community service projects, and we also engage with the community and support local businesses through our many social events and group activities. We're always looking to partner with more businesses and volunteer groups in our area, and new members are always welcome!
If you want to make a difference and have fun doing it, join us at our mixer and start 2018 off with the Jaycees!