Rose Bowl Program Sales
Be part of the excitement at the oldest football game in American History!
Ring in the New Year at the Rose Bowl with over 95,000 excited fans, by helping the Pasadena Jaycees sell official game programs. This project is our chapter's main fundraiser and is used to support all of our great community projects for the year. Operation Santa, Operation Gobbler, 5 Acres Parties, and more are all funded through the efforts of our members and seller groups on this day.
WE PAY COMMISSIONS TO COMMUNITY GROUPS WHO HELP US SELL GAME PROGRAMS!
We also offer the opportunity for local youth groups/non-profit organizations to act as official program sellers and fund raise for their own organization as well! If you are part of such an organization and would like more information about participation and fundraising potential, email [email protected].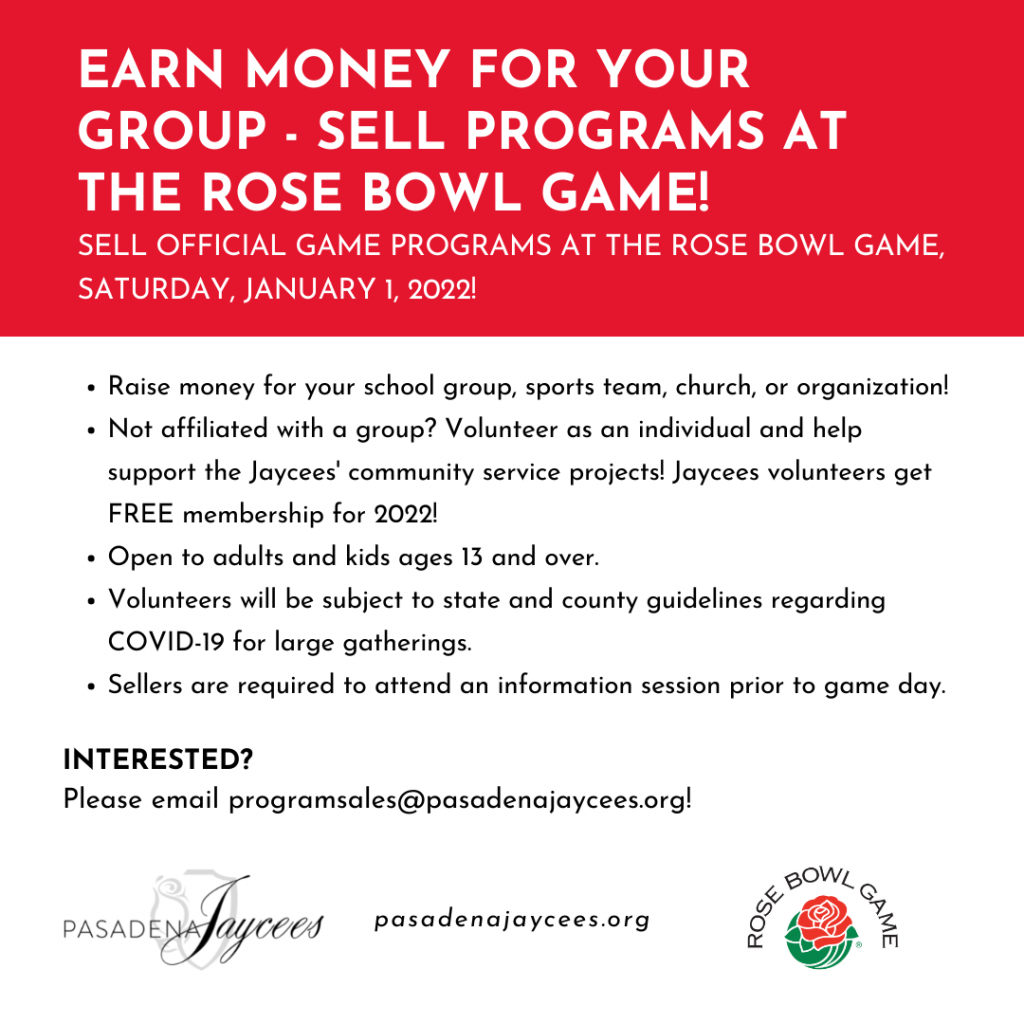 Incentives:
• Sellers earn money for each program they sell
• No "buy-in" requirement
• Free Lunch and some free parking offered
• Students can earn community service credit
Requirements:
Provide a list of sellers PRIOR to game day
Arrange transportation for your group to and from the game
Plan to be at the Rose Bowl at roughly 8:00 A.M. on January 1st and sell programs until halftime
Be at least 13 years old
Bring I.D. the day of the game
Volunteers will be subject to state and county guidelines regarding COVID-19 for large gatherings, subject to change