Visitors stay in the homes of volunteer hosts to get the full-immersion experience. The host chapter plans group activities, including sight-seeing, community service projects and an overnight trip to a nearby city. Students who accompany Jaycees on the trip will take part in a cultural exchange event with students from the hosting country.
The Kasukabe Homestay is one of the most unique and meaningful projects for the Pasadena Jaycees. Friendships created on the trips last for years.  The Pasadena and Kasukabe chapters have become a long-distance family that reunites annually, to learn from and celebrate with each other.
We will be traveling to Kasukabe in 2023! Student applications will be open soon. If you are interested, please email [email protected].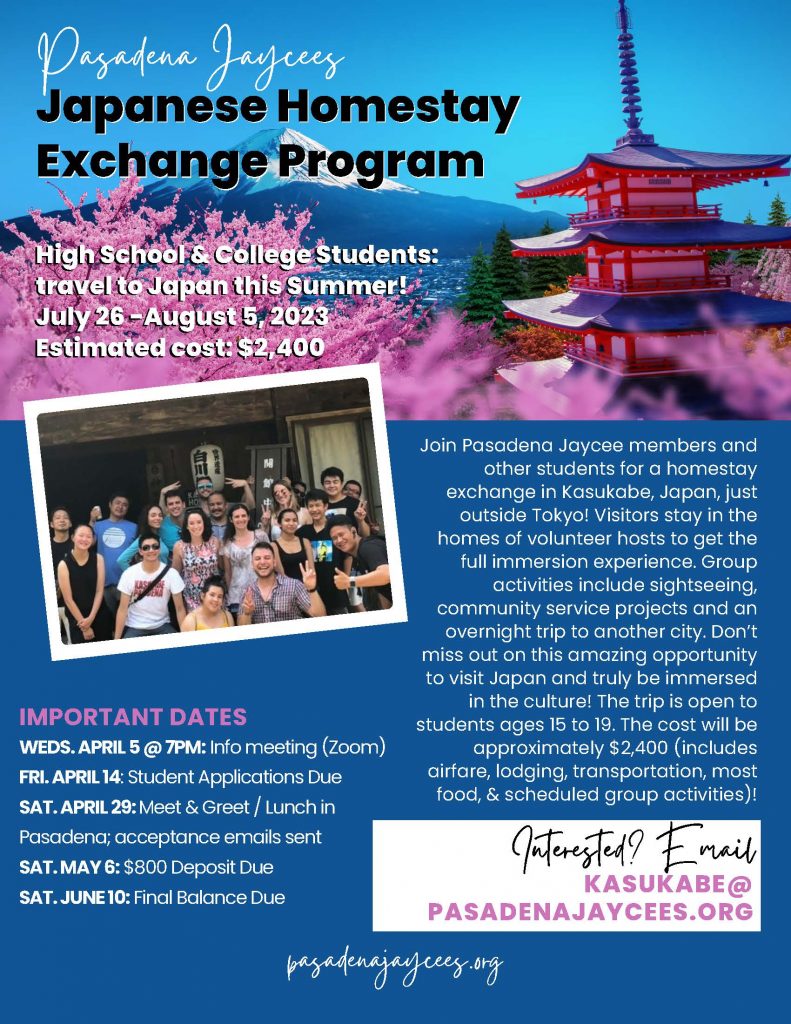 2022 Exchange Recap – Kasukabe Visits Pasadena
The Pasadena Jaycees were thrilled to welcome back members of JCI Kasukabe, Japan to Pasadena for our homestay exchange for a week at the end of July. After two summers of virtual exchanges, both chapters were excited for the exchange to resume in person. Our Kasukabe guests visited the Rose Bowl, Griffith Park, Hollywood and the Magic Castle, Vasquez Rocks, and an Angels baseball game, among others. The Kasukabe members also toured Pasadena City Hall and met with Pasadena City Councilman Gene Masuda. On their free day, guests enjoyed time with their host families, including visiting the Huntington library, skeet shooting, and the county fair. We also enjoyed karaoke, afterparties, a virtual event with Jaycee members who remained in Kasukabe, and our welcome and farewell events.
The trip normally includes high school and college students, but we decided to have adults only this year due to COVID safety. We plan to bring both adult Jaycee members and students to Kasukabe in 2023.
We would like to give a huge thank you to our generous host families, Kasukabe committee members, Past Presidents, and especially our amazing translators Mitsuko Roberts and Minami Roberts!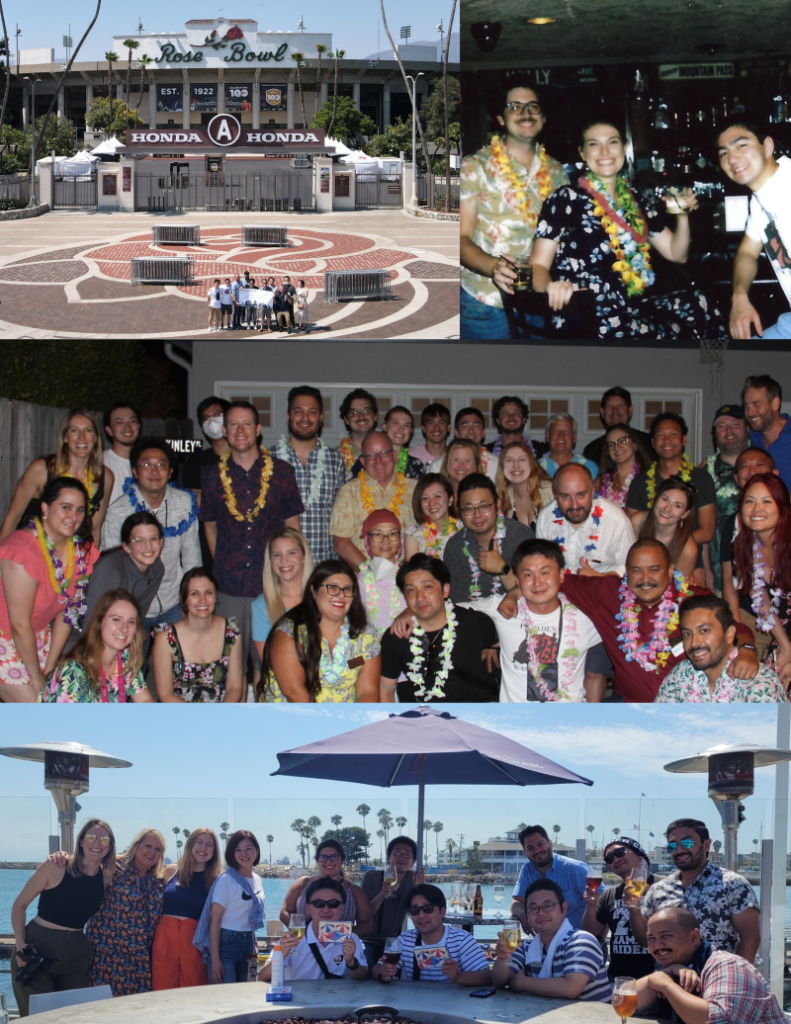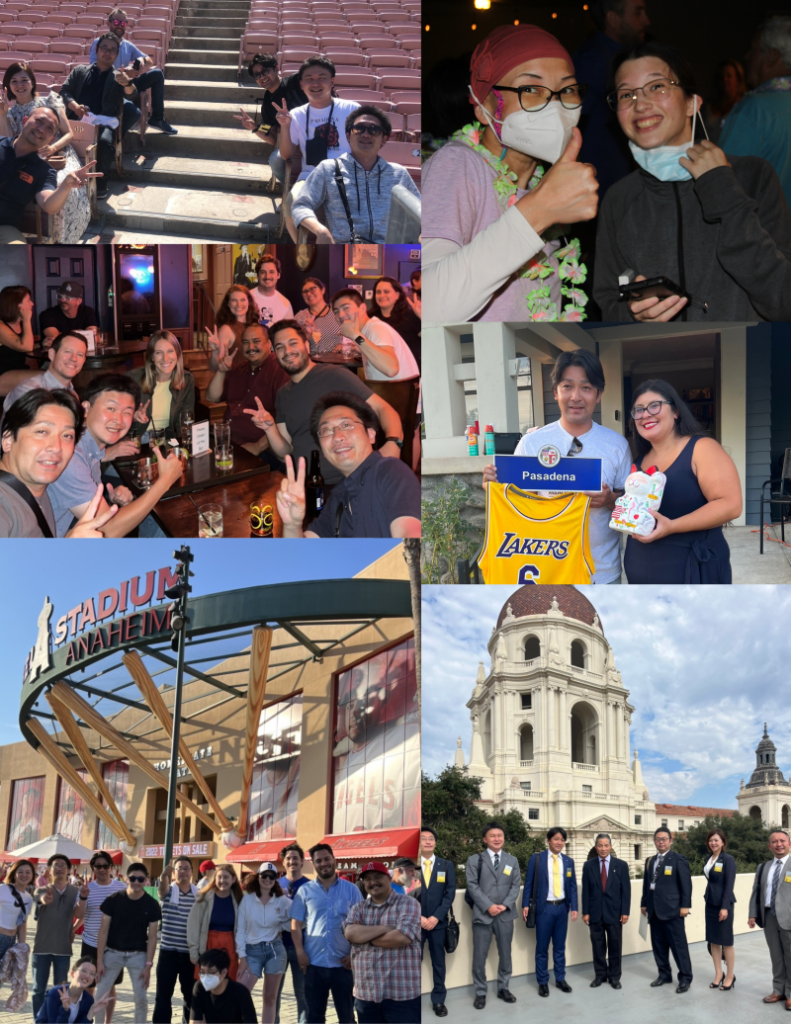 CHECK IT OUT: Visitors from Kasukabe in 2016 visiting with the Pasadena mayor on the City of Pasadena website.