You're invited!
Don't miss out on this year's update to the nearly 80 year old tradition. Join us at the Royal Court Reception!
RSVP below by October 19. (Alternately, you can pay via check or Venmo. Details below.)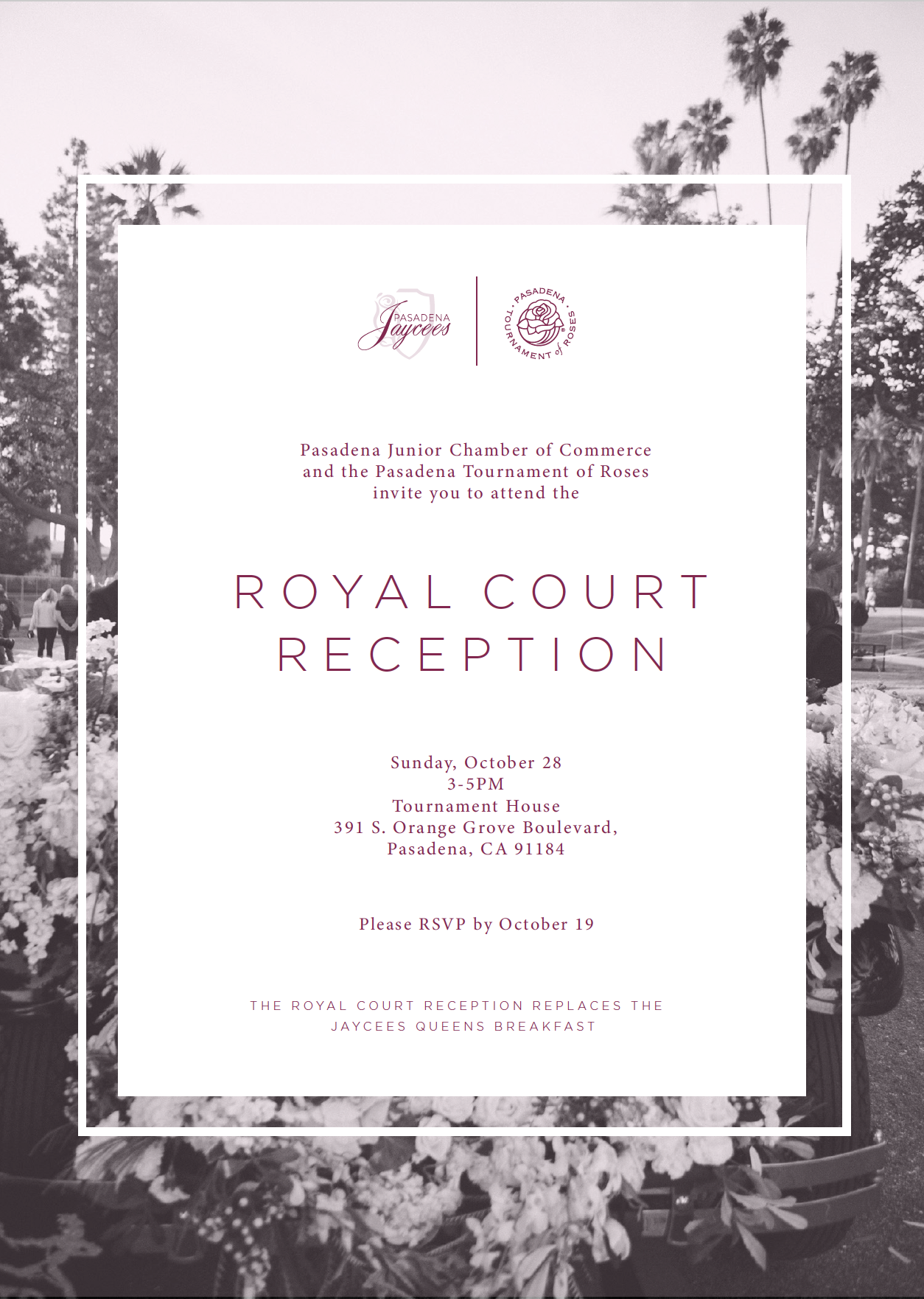 You can pay the $25 fee by Venmo (@Jaycee-Treasurer) or you can send your RSVP and check to:
474 W Walnut Street, Pasadena, CA 91103
Please be sure to include the name(s) of the attendee(s).
Questions? Contact Lindsey Reed – [email protected].
---
The Royal Court Reception is a chance to meet the newly announced 2019 Tournament of Roses Queen and Court, while also getting a sense of the history of previous Royal Courts. Enjoy appetizers, beer, and wine as you mix and mingle at the historic Tournament of Roses House with the past, present, and future movers and shakers in our community. It is the perfect opportunity to reunite with previous Royal Courts or to meet them and other community members for the first time. Presented by the Pasadena Jaycees and the Tournament of Roses.