Operation Gobbler
For over 30 years, the Pasadena Jaycees have partnered with the Friends in Deed Food Bank and Women's Shelter to provide low-income families with all the ingredients for a Thanksgiving meal. Jaycee members typically solicit corporate sponsors and collect donations outside local supermarkets. Volunteers sort the food to make complete meals and distribute them to as many as 350 appreciative families on the weekend before Thanksgiving.
Due to COVID-19, there will be no donation solicitations at grocery stores this year, and we will rely exclusively on monetary donations to purchase turkeys and other items for families in need. You can support our virtual food drive and sponsor a family in need via Paypal or Venmo below! Donations also accepted via check (payable to Pasadena Jaycees Foundation, 474 W. Walnut Street, Pasadena, CA 91103).
Donate via Venmo (@Jaycee-Treasurer) using
the QR code below!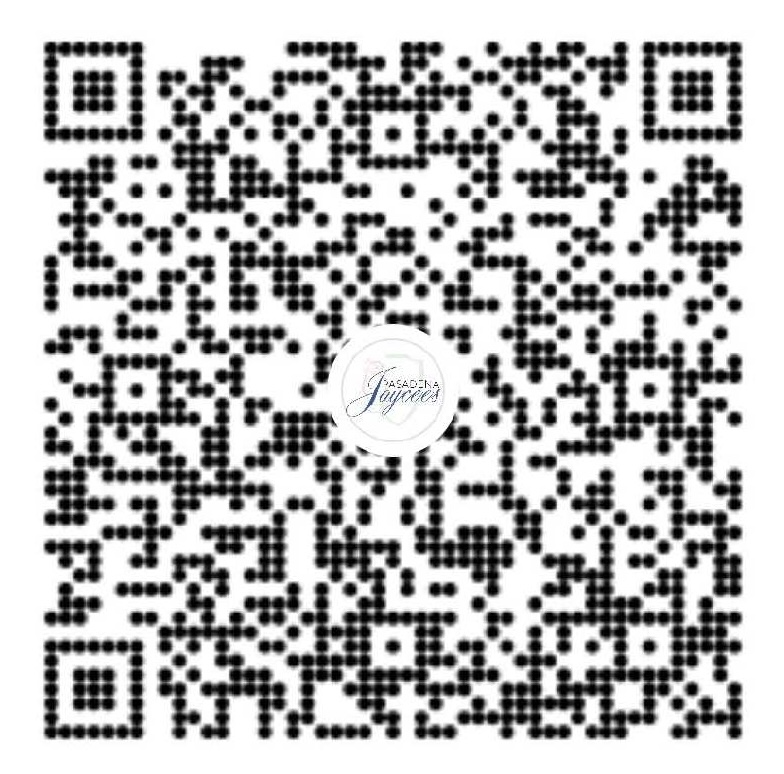 For more information, email [email protected].