JAYCEES BOOK CLUB!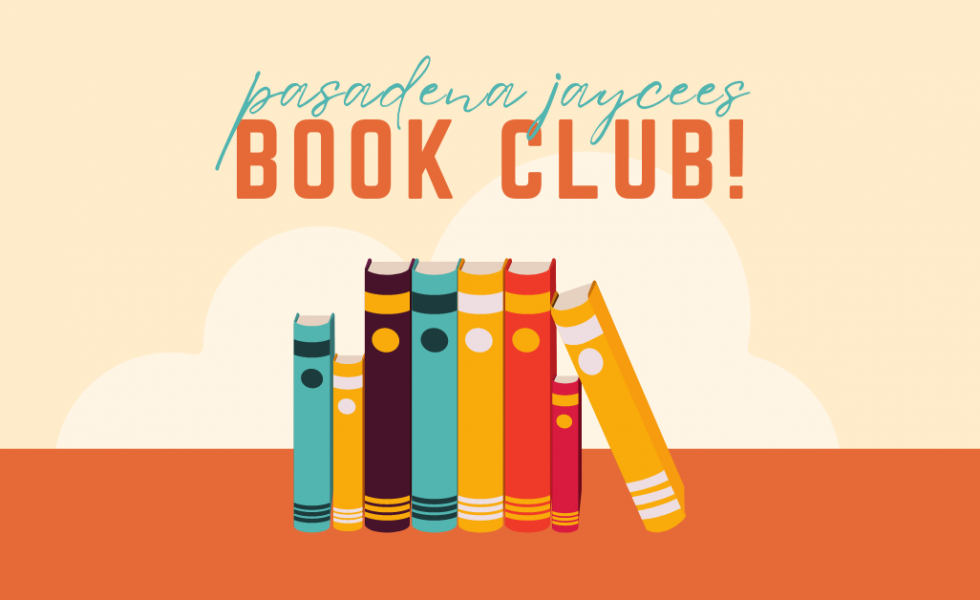 Are you always make a New Year's Resolution to read more?
Do you wish you had more friends that like to read?
Are you looking to make more young professional friends?
If you answered yes to any of the above, welcome to the 2023 Pasadena Jaycees Reading Challenge and Book Club!
What:
Read along and complete challenges every month. Or listen to the audio versions if you prefer! Meetup every third month for general discussion of the previous books, and a focused discussion of that month.
When:
You can start reading the first book right now! First meetup will be in March in Pasadena – location and date TBA.
Follow:
@pasadenajaycees on Instagram and Facebook for updates and more information!
JANUARY BOOK SELECTION
Gmorning, Gnight!: Little Pep Talks for Me & You by Lin-Manuel Miranda
Need to know: Poetry, Non-Fiction, Self-Affirmation, Inspirational, Humorous
Overview: From the creator and star of Hamilton, with beautiful illustrations by Jonny Sun, comes a book of affirmations to inspire readers at the beginning and end of each day.
Good morning. Do NOT get stuck in the comments section of life today. Make, do, create the things. Let others tussle it out. Vamos!
Before he inspired the world with Hamilton and was catapulted to international fame, Lin-Manuel Miranda was inspiring his Twitter followers with words of encouragement at the beginning and end of each day. He wrote these original sayings, aphorisms, and poetry for himself as much as for others. But as Miranda's audience grew, these messages took on a life on their own. Now Miranda has gathered the best of his daily greetings into a beautiful collection illustrated by acclaimed artist (and fellow Twitter favorite) Jonny Sun.
Full of comfort and motivation, Gmorning, Gnight! is a touchstone for anyone who needs a quick lift.
Challenge: Create your own Daily Self-Affirmations for a solid week ALT: Watch Hamilton or In the Heights!!